Client-focused
Completely independent advice, tailored to what's right for you and your business.
Collaborative
The right people for the job, sourced through a network of trusted experts and specialists.
Committed
A long-term partnership made to build your marketing capabilities over time.
I'm James Smith.
Xennial Founder
and Director
After graduating from the University of Otago in 2002, co-majoring in Business Management and Marketing, I jumped into the corporate marketing world with both feet. For the next 10 years I worked in some of the most high-profile companies in New Zealand and the world – including Fairfax Media, The Royal Bank of Scotland, Mercury Energy and Panasonic.
Keen to work more closely with business-owners, I left my corporate career to run my own marketing franchise. I spent six years bringing outsourced marketing solutions to a wide range of clients. But after seeing so many businesses miss out on improving and developing their internal marketing capabilities, I had an idea.
That idea became Xennial.
I founded Xennial in Auckland in 2018, to help businesses build their marketing capabilities from the ground up. Rooted in strategy, the Xennial approach figures out the destination first – then creates the map to get there.
Today, Xennial is helping clients across the country make their marketing fly. I work one-on-one with businesses and their marketing teams. Taking an in-depth look at where their marketing is today, and where it needs to be – not just tomorrow, but well into the future.
People
I work with like-minded people looking to grow.
Product
I work with products and services with big potential.
Purpose
I work with businesses with a meaningful purpose.
See Xennial's work in action.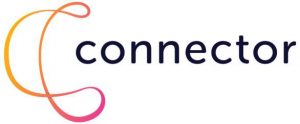 I've been a member of the Connector business group since 2020, sitting on the Experts Panel for Virtual Marketing Director Services.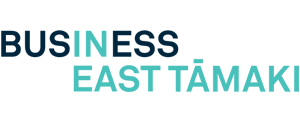 In 2019, I became a facilitator of the Business Owners Forum; an educational panel-based forum that helps owner/managers better their businesses.
"How lucky were we to have been introduced to James! Having recently been through a rebranding exercise, he's been the yin to my yang, keeping me on the straight and narrow with his expert guidance and calm demeanour. It's been a pleasure to work alongside someone who can so seamlessly balance process and structure with fun and enthusiasm for the project."

Business East Tamaki

Ruth White,

General Manager
"A chance conversation with James at a business meeting resulted in him coming in and doing a review of our Marketing and Brand Strategy. James was thorough in his review and came back with an easily read and comprehensive report of our current situation and what he recommended. As a result, we are undergoing an exciting full rebrand, something we should have done a long time ago. James is great to work with, he explains his recommendations well at both tactical and strategic levels, and is working with us to achieve our goals. We absolutely recommend James and his company Xennial to anyone wanting advice on marketing, and support in moving their company forward."

Nautech Electronics

Alison Turner,

Director
"James's expertise comes through gently and easily, but he will still be ready to challenge if he doesn't think the right decision is being made. He is knowledgeable and experienced in the business world. We have been through ups and downs in our industry and have felt in safe hands with James all the way. We now have confidence that we will continue to develop great marketing assets."

Temple Water

Robyn Lonsdale,

General Manager
"I've had the pleasure of working with James for well over a year now and couldn't recommend him more! An absolute go-getter that is consistently delivering with awesome ideas and strategies."

Venerdi

Sam Kelly,

Marketing Co‑ordinator
"I have worked with James for many years. He offers wise guidance drawn from an exceptional depth of thinking and insight. He is pragmatic and professional and adds tremendous value."

Money Matters

Dr Rodger Spiller,

Managing Director
"We were referred to James by another of James's customers. He helped us rapidly develop a brand and create a suite of consistent, professional and effective marketing resources which have already had a real impact on our business. We would recommend James to any business seeking improvements in all aspects of branding, marketing and related strategy."

Edis Tech

Simon Fortescue,

General Manager
"James has assisted Ascot Angiography over several years, providing varying levels of marketing support including branding and website development as well as our annual Cardiology Symposium. We have appreciated James's expertise, enthusiasm and flexibility in his approach. We regard James as a member of our team - he is a great resource for our business and we enjoy working with him."

Ascot Angiography

Sarah MacLean,

Business Manager
"James is awesome! We had marketing ambition and internal talent but we lacked experience and strategy. James took the time to learn our company workings and resources and worked with us to create a marketing plan. It's like he works inside our company. He holds us to plan, mentors our internal talent, delegates some tasks and completes others, all the while opening our eyes to possibilities. He has brought real strength and clarity to Venerdi's marketing and continues to build our competency along the way."

Venerdi

Tim Grainger,

Founder